Tomorrow Is Today For Annie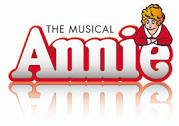 Lauren Leathers & Andy Bryant, Sting Reporters
March 13, 2019
Tomorrow is here! Watch the trailer today!
Performances for the Chester High School Drama Department musical Annie will be March 14-16 at 7 p.m., as well as a matinee on Sunday, March 17, at 2 p.m.
Annie tickets are available, although some shows have few seats left and Saturday is sold out. The adult ticket prices are $8 a ticket, while the student tickets are $5 per ticket. However, students are only classified as K-12 students.
Melody Colonel was cast in the title role. Other majors roles are Molly, who will be played by Ariel Throop, Pepper by Lauren Welge, July by Mallary Vasquez, Tessie by Adeline Blechle, Duffy by Alana Meyer, Kate by Alison Venus, Daddy Warbucks by Jacob Wingerter, Grace by Elizabeth Soellner, Miss Hannigan by Lydia Heck, Rooster by Blake Zappa, Lilly by Brianna Surman and Drake played by Andy Bryant.
                                   Annie  Cast List
Annie
Melody Colonel
Molly
Ariel Throop
Pepper
Lauren Welge
July
Mallary Vasquez
Tessie
Adeline Blechle
Duffy
Alana Meyer
Kate
Alison Venus
Warbucks
Jacob Wingerter
Grace
Elizabeth Soellner
Miss Hannigan
Lydia Heck
Rooster
Blake Zappa
Lily
Brianna Surman
Drake
Andy Bryant
Orphan
Jessica Handel
Orphan
Alexandra Hennrich
Orphan
Ashtyn Jany
Orphan
Elyzabeth Mitchell
Orphan
Lauren Soellner
Orphan
Kamryn Wingerter
H'ville/NYC
Amber Essman
Woman 4-H'ville/Maid/NYC
Audrey Hopper
H'ville-Sophie/Maid/Star-to-Be/Bonnie Boylan
Brooke Frazer
H'ville/Maid/NYC
Brooklyn Adams
H'ville/Maid/NYC
Cailyn Lawson
Apple Seller-H'ville/Maid/NYC/Perkins
Caitlin Elsea
H'ville/Butler/NYC/Howe
Chris Schwier
Couple #2/H'ville/Butler/NYC/Jimmy Johnson/Judge Brandies
Devon Adams
Man 4-H'ville/Butler/NYC/Cabinet Member
Emarrea Bell
H'ville/Maid/NYC-Usherette
Grace Stec
Man 3-H'ville/Butler/NYC/Sound Effects Guy/Cabinet Member
Jakob Cushman
Couple #1/H'ville/Mrs. Greer/NYC/Connie Boylan
Jenna Bierman
H'ville/NYC
Jessica Penford
H'ville/Maid/NYC
Josie Kattenbraker
Bert Healy/Man 2-H'ville/Dog Catcher #1/Butler/NYC/Hull
Kaleb Hughes
Dog Catcher #2/H'ville/Butler/NYC/Fred McCr./Morganthau
Kaleb Rehmer
Couple #2/H'ville/Maid/NYC/Ronnie Boylan
Katelyn Shinabarger
H'ville/Maid/NYC
Kendall Williams
H'ville/Maid/NYC
Lexus Iverson
Woman 1-H'ville/Maid/Rockette
Maddie Hasemeyer
H'ville/Maid/NYC
Makayla Ward
H'ville/Mrs. Pugh/NYC
Makaylaih Gladney
Eddie-H'ville/Butler/NYC
Noah Colonel
Woman 3-H'ville/Cecille/Rockette
Stevie Gilbert
Woman 2-H'ville/Annette/Rockette
Sylena Martin
Mr. Bundles/H'ville-Man 1/Butler/NYC/Ickes
Wes Carpenter
Couple #1/H'ville/Butler/NYC/Roosevelt
Wyatt Johnson