IBCA Honors Coach Norman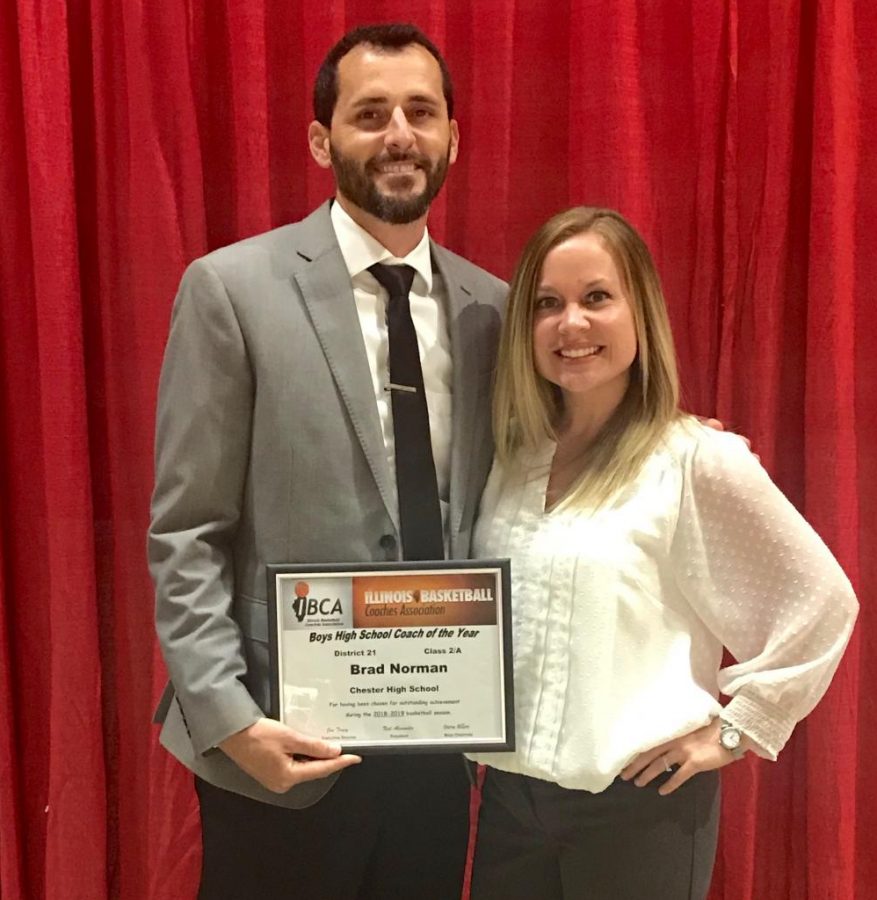 Chester High School Basketball Coach Brad Norman received Coach of the Year honors during the Illinois Basketball Coaches Association awards ceremony May 4 at Normal.
He shared Class 2A honors in District 21 with Bob Waggoner of Pinckeyville.
Chester posted a school record of 26 wins, going 12-0 to win the Black Diamond Conference. The 26-6 Yellowjackets also won the Chester Invitational Tournament and advanced to the regional final.