Zeke Named Pet Of Semester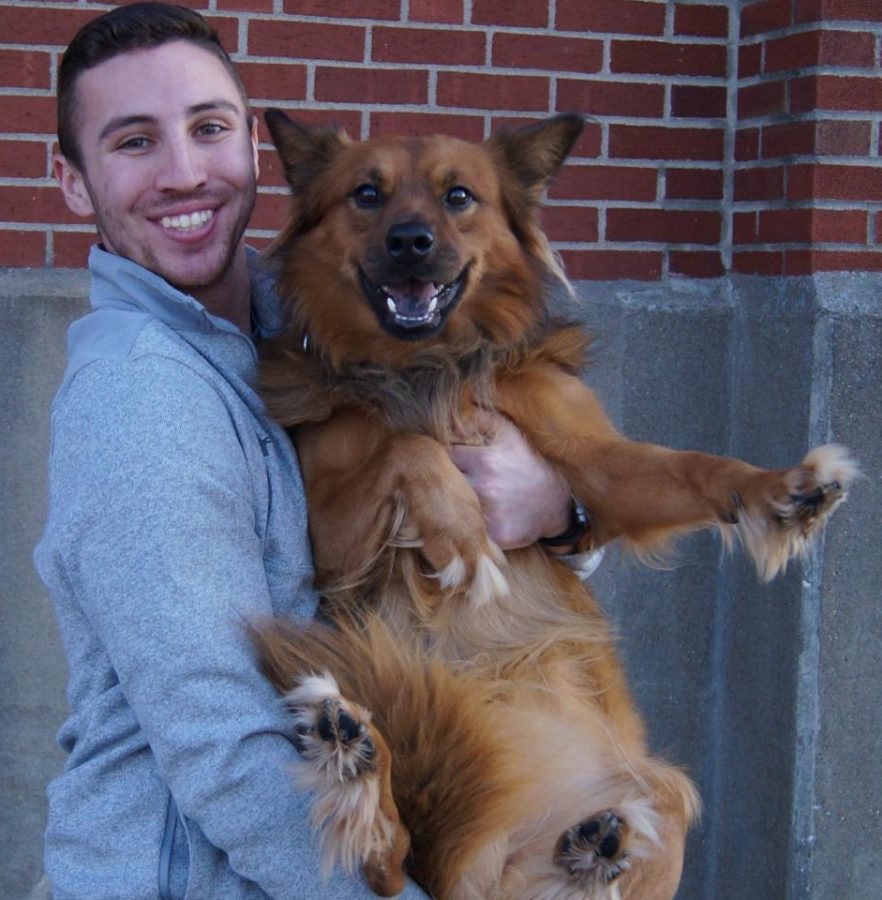 Mr. Cowan's rescue dog Zeke was named Sting Pet of the Semester following voting conducted in December.
The German shepherd-Chow mix garnered 1,109 votes in a Chicago-style election that the history teacher said was a good civics lesson for the school. Multiple voting was encouraged.
The voting generated unprecedented traffic on the Sting website, peaking with 5,157 hits on Dec. 11, 2019. There were also 3,250 hits on Dec. 12 and 2,695 hits on Dec. 13.
Second went to Oddie and Ammo, owned by Kayla Bert. The dogs drew 852 votes.
Buddy, owned by Mallary Vasquez, was third with 337 votes.
Felix, owned by Kylee Tucker, was fourth with 215 votes. Felix was the top vote-getter among cats.
Louie, owned by Addie Blechle, was fifth with 77 votes.