CHS 2020-21 Dance Team Tryouts
More stories from Mallary Vasquez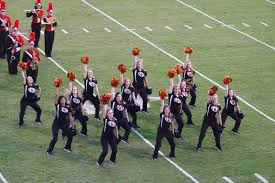 Tryouts for the 2020-21 Chester High School Dance team are quickly approaching! To try out, participants will need to get the form from the school's office and attend the practices for try-outs.
Practices for try-outs will be March 30th, 31st, and April 1st and 2nd from 6-8pm in Colbert Gym. There, anyone trying out will learn technique used by the team (pirouettes, leaps, jumps, etc) along with two dances, a snippet of a half-time routine and a side-line. On Thursday, April 2nd, "mock try-outs" will be held so that those who try-out will be able to get a feel for how the try-out will go. Friday, April 3rd,  is the date that the try-outs will be held. Participants will be judged on their ability to learn choreography, energy, facials, technique, and ability to execute motions.
Anyone who is interested to join the state qualifying team are encouraged to try-out! Anyone with questions should feel free to ask a member from the previous year.