Golfers 2nd At Marissa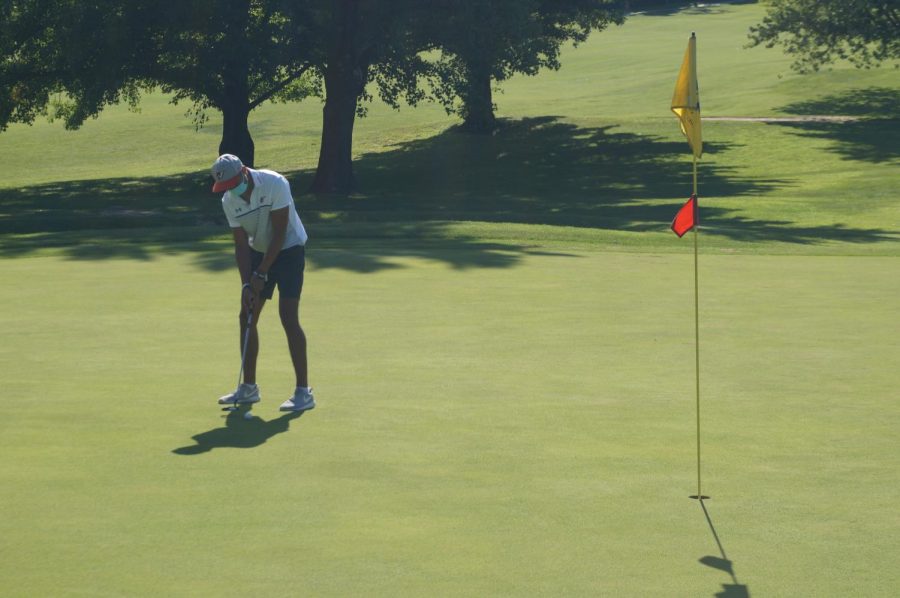 The Chester High School boys' golf team took second at the Marissa Jamboree Aug. 28.
Chester shot 171 to beat Marissa and New Athens. Gibault won the match with a 155.
Jarrett James led Chester with a 36, one stroke behind medalist Alex Sweeney of Gibault.
Kaden Freytag shot a 41 for Chester to place fifth, followed by Chance Mott, ninth, 46; Luke Miller, tenth, 48; and Jaden Mott, tenth, 48.
On Aug. 18, Chester split with Gibault and Steeleville. Gibault won with a 152, Chester shot 162 and Steeleville 171.
Jarrett James led the Yellow Jackets with a 35. Jaden Mott carded a 37, Kaden Freytag 44 and Luke Miller 46.
On Aug. 17, Chester beat Steeleville 182-186 at Pyramid Oaks Golf Course.
James mealed with a 38. Mott shot 45, Freytag 46 and Miller 53.
Chester beat Zeigler-Royalton 151-190 at a home match Aug. 20.
James shot 32 to lead Chester. Freytag carded a 36, Jaden Mott 40 and Chance Mott 43.
On Aug. 19, Chester beat Red Bud 160-201.
James shot a 36 and Freytag 38. Jaden Mott had a score of 41 and Chance Mott 45.