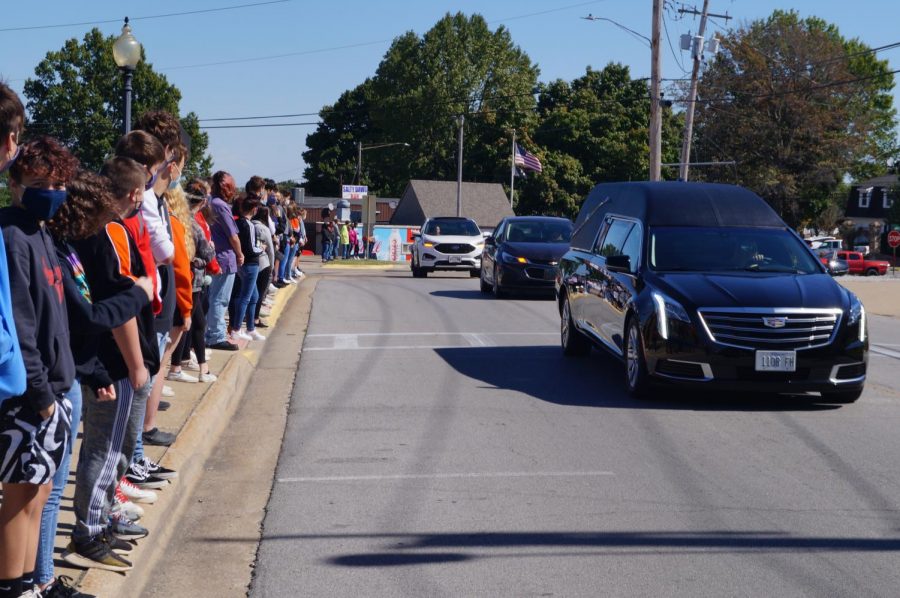 Chester High School students lined Swanwick Street Oct. 1 to pay respects for Brian "Gritty" Snider, the longtime voice of Chester High School sports.
The funeral procession for Mr. Snider, 51, drove past the high school following funeral services.
Mr. Snider was the long time voice of Chester sports for Donze Communications and also covered CHS sports in a variety of media.
He also established and managed the CHS Senior Survivor from 2001 to 2010 and worked on the CHS website for several years.