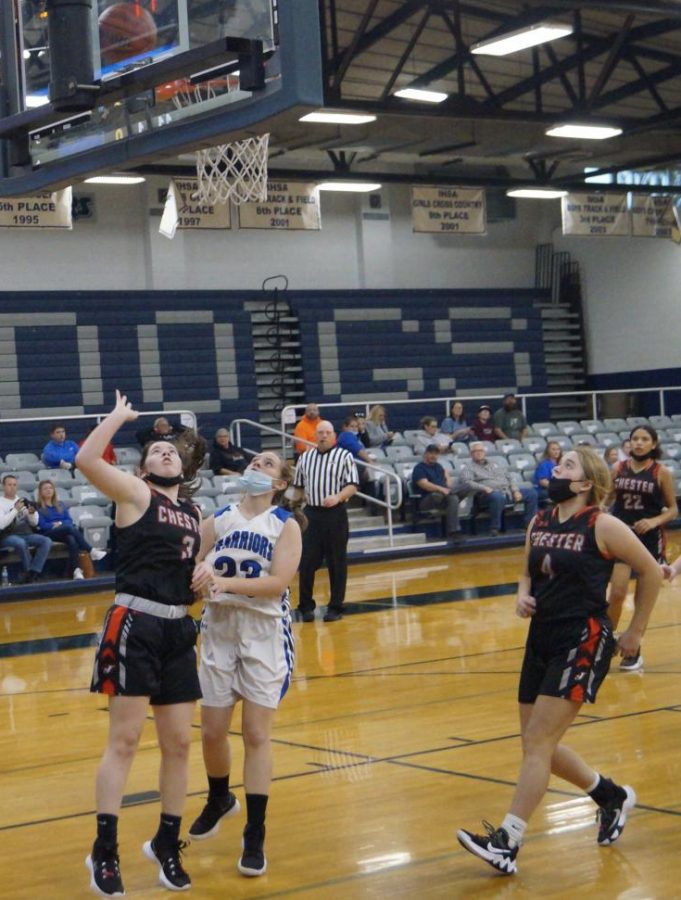 The Chester Lady Yellow Jackets defeated Steeleville 65-13 on Nov. 20 to take fifth place in the Sparta Girls Basketball Invitational.
Camrynn Howie led Chester with 20 points. Alyssa Seymour netted 16 points and Jazzi Merideth 13. Riley Conley scored six points and Hanna Colvis four points, Kailyn Absher, Maleia Absher, Briley Miles and Kailyn Absher scored two points each.
The Lady Jackets opened their season with a 46-33 loss to Red Bud in the Sparta Invitational on Nov. 17.
Alyssa Seymour led Chester with 12 points. Camrynn Howie scored seven, Kailyn Absher six, Maleia Absher five, Jazzi Merideth two and Emma Diskey one.
Chester led 19-16 at halftime, but the game was tied 26-26 after three quarters. Red Bud pulled away in the fourth quarter.
Chester lost to Freeburg 58-31 on Nov. 19.
Seymour led Chester with 12 points. Merideth scored seven points, Howie Five, Colvis four, Kailyn Absher two and Conley one.
Kailyn Absher was named to the all-tournament team.