Chester Drops Non-Conference Match-up Against Nashville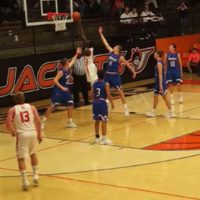 Hang on for a minute...we're trying to find some more stories you might like.
The Yellow Jackets dropped their game against Nashville on Tuesday night, 50-41.
The boys play tough through the first half with undefeated Nashville leading 22-21 at the half. Nashville's lead then jumped to 10 at the end of the third quarter. The Jackets cut that lead in half with a little over 4 minutes left in the 4th quarter. Nashville then increased its lead to 11 by the end.
Senior Drake Bollman and junior Ian Reith led the team in scoring with 10 points.