How to Spend a Dateless Valentine's Day
Valentine's day is approaching soon, and many people around this time will struggle to find a date. Valentine's day basically the holiday for couples, but there are still people who want to celebrate this day without having to search for someone to spend it with. Luckily, there are many ways to have a successful Valentine's day without having romance, from spending it with friends to making some extra cash, there are different ways to spend this day without crying into a bucket of ice cream while watching the notebook.
Who says you have to spend money on Valentine's day? There are many couples who may be going out and about this valentine's day and may need a babysitter. If you love kids and don't mind watching after a few little ones, then this should be a good plan on making some extra money, depending on the family.  
Throwback to grade school when you traded Valentine's with your class! Get some of your other single friends together to celebrate with them, you can watch movies and eat candy, or trade valentines. However you'd like to celebrate, you could spend it with some of the other singles in your life.
Calling all foods students! This Valentine's day you can show your affection for your family by making dinner for them, or if you're not a good cook, with them. Your parents will love the work you put in for them to show your love because that's what this holiday is about.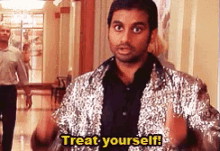 If you can't love yourself, then how could you love someone else? Treat yourself this holiday season to chocolates, roses, or whatever you may love. There are lots of ways to spend the evening. Have a night for you, with whatever you may love, binge watching a series, making some crafts, and just celebrate yourself for being so great.
Lots of ways can be found on how to celebrate Valentine's day, but this short list can be used for some plans to do. Don't try to rush into relationships for one night, especially if you aren't happy with yourself or insecure, because you come first. Happy Valentine's day!