Golfers 2-0 after win over Z-R-C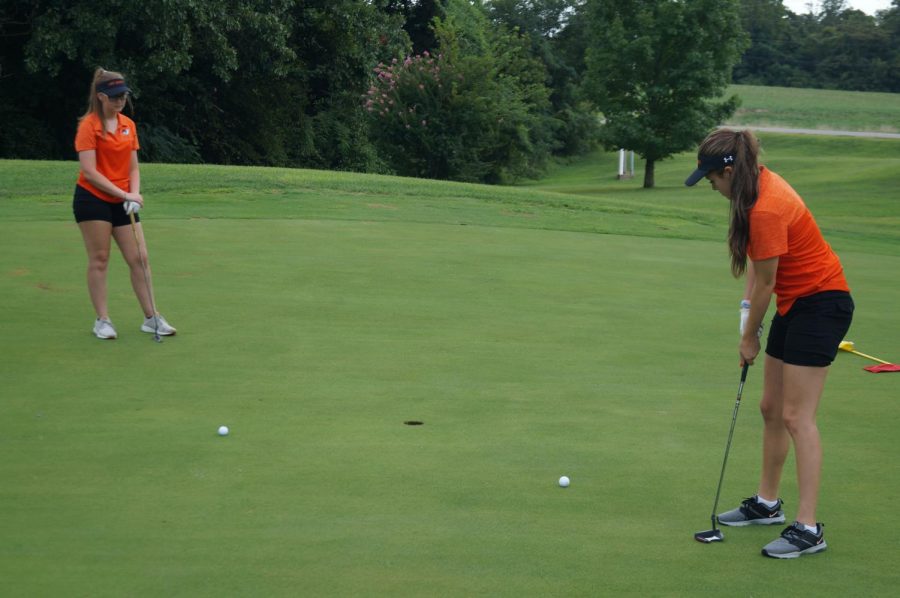 Chester Tops Red Bud 
The boys' golf team traveled to the North County Country Club in Red Bud on Wednesday. Chester's team score was 170, and Red Bud's team score was 179. It was a good start for the Chester golf team. Jaden Mott led the team with a 36. Jarrett James shot 38, Kayden Freytag 46, and Chett Andrews 50. 
Chester Beats Zeigler-Royalton at the First Home Match 
On Thursday, the Chester boys' golf team defeats Ziegler-Royalton. Jarrett James led Chester with 37. Jaden Mott carded a 43, Chett Andrew's 45, Caden Freytag 45, Luke Miller 56, and Chance Mott 54. The team score was 170. Ziegler's team score was 203. 
The visiting Lady Tornadoes beat the Lady Yellow Jackets 218-264.
The Chester Lady Jackets were led by Alyssa Place and Sam Eggemeyer who shot 62 and 61. Emma Hathaway carded a 69, Maddie Hasemeyer 72, Jocelyn Landeros 74, and Kayla Bert 76. 
Chester's record is 2-0 on the young season. Chester returns to action Monday at home against Waterloo Gibault and the Chester Lady Jackets travel to Trico Pyramid Oaks.