Chester Pounds Vienna, 59-0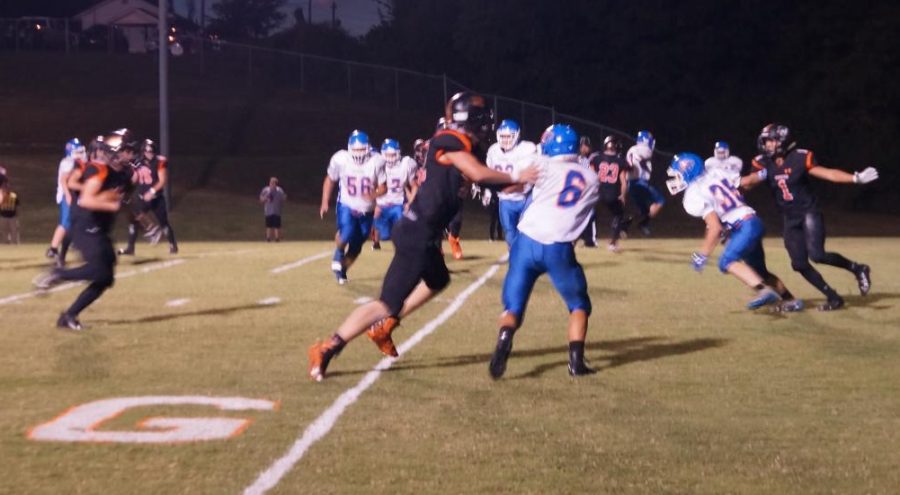 The Chester Yellow Jackets improved to 4-2 with a 59-0 Homecoming win over Vienna.
Dylan Kelkhoff connected with Ian Reith on a ten-yard touchdown pass.
Ethan Bert added two touchdown runs in the first half, one from 5 yards and the other from 13. Aiden Jany had a 3-yard touchdown run. Nathan Heffernan returned an interception for a touchdown.
On the first drive of the second half, Ethen Eggemeyer turned on the slaughter clock with a 25-yard TD run. Jordan Merideth returned an interception for a TD and Caleb Parker produced the last fireworks for the night with a 46-yard TD run.
Merideth gained 75 yards on four carries to lead all ball carriers. Jared Landeros kicked in 5 extra points for the Jackets also.
Chester goes on the road Friday, playing at Sesser.