Shrek the Musical: Interview with Fiona (Melody Colonel)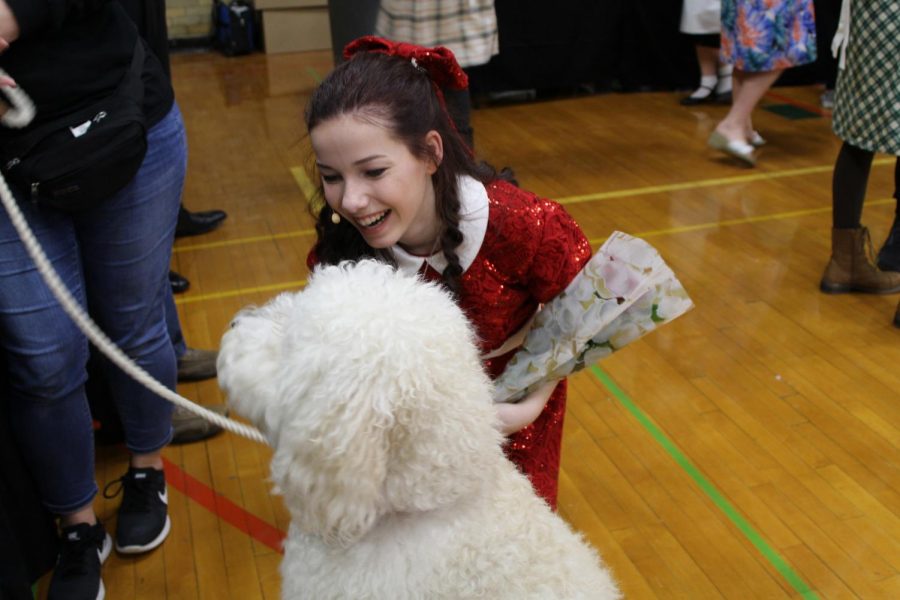 How was the audition process for you?
Melody- "The audition process was so much fun, but yet so nerve wracking! I love theater so much, so I pour it all in, it's something I love. Even with Annie under my belt, you never know what to expect!"
Growing up, did you always want to be in the school musical/play?
M- "I did always see myself in theater. I've always loved it, and I couldn't wait to be in high school so I could join the theater department!"
What was the first musical you saw?
M- "Growing up, I saw every high school play/musical that was put on. The first show I ever saw professionally was Mamma Mia! at the Fox."
What's your favorite Broadway musical?
M- "Oh my goodness. Asking me my favorite musical is a question I could never answer. There are so many shows that I love so much, but my top three and definitely Mamma Mia!, Miss Saigon, and The Sound of Music."
How did you feel when you found out you received a lead/featured role?
M- "I was beyond excited. I felt so blessed, I love Shrek so much and I can't wait!"
What are you looking forward to the most?
M- "I'm looking forward to all of the friends I'm going to make. Theater is a place where everyone is welcome. I've made so many friends through the shows, and I cannot wait to make more!"
Are you nervous at all?
M- "Everyone is always a little bit nervous while on stage. No matter how much I can play it off, I'm always somewhat nervous! It's natural, and exciting."
What do you do to calm your nerves?
M- "My friends always help me manage the stress! I couldn't ask for better friends to help me through everything!"
What do you think you can bring to the character?
M- "I feel like I can bring the spunky, yet fun loving side of Fiona out. After all, she is a damsel locked in a tower for years, and she has her moments. She is someone who you don't want to mess with She has a shell on the outside but is truly caring and loving on the inside."
What musical would you like to be apart of in the future?
M- "I could never pick a musical to be in, there are so many shows that I would be beyond thrilled about, but I could never pick!"
Have you ever been in a musical before?
M- "Shrek will be my 4th musical with the CHS theater department! In 5th grade I was a Lullaby League Munchkin in The Wizard of Oz. My freshman year I was a Mersister(Allana)/Princess in The Little Mermaid, and my sophomore year I was Annie in Annie."
Are you going to lip-sync at the cast party and if so, to what song?
M- "I definitely have a few tricks up my sleeve for the lip sync battle, but you will just have to wait and see!"