Netters Play Marion Tough
Season Ends In Trico Regional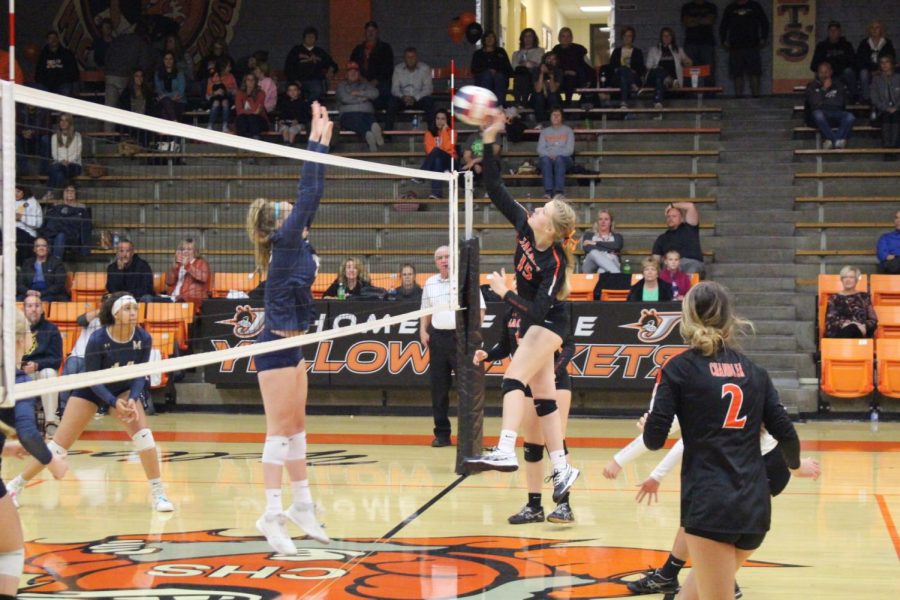 Chester celebrated senior night Oct. 24, but lost to Marion 25-20, 25-16.
"Marion is fundamental and fierce!" Coach Norman said. "Their big middle slowed down a lot of our offense and their defense was on point keeping the ball up on their side. Overall, I'm proud of Chester's ability to stay scrappy and focused during the match."
Seniors honored were Grace Stec, Ashtyn Jany and Lauryn Vasquez.
Chester (19-14, 9-3 in BDC) ended its seasion with a three-set loss to Trico in the Trico Regional.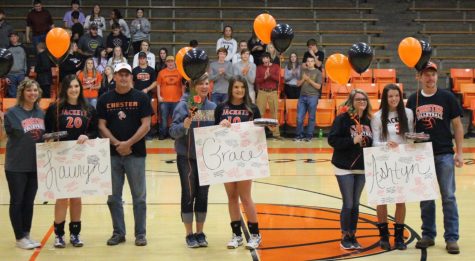 Stats from the Marion game are:
Kendall Williams #11     14 assists, 2 digs, 1 assist block
Reese Chandler #2          3 kills, 2 digs
Katie Shinabargar #15    4 digs
Lauryn Vasquez #20      3 kills, 1 assist, 3 digs
Grace Stec #10                4 kills, 1 assist block
Josie Kattenbraker #16   4 kills, 6 digs
Ashtyn Jany #3               5 digs
Paige Vasquez #5            4 digs