FCA Hosts Veterans' Breakfast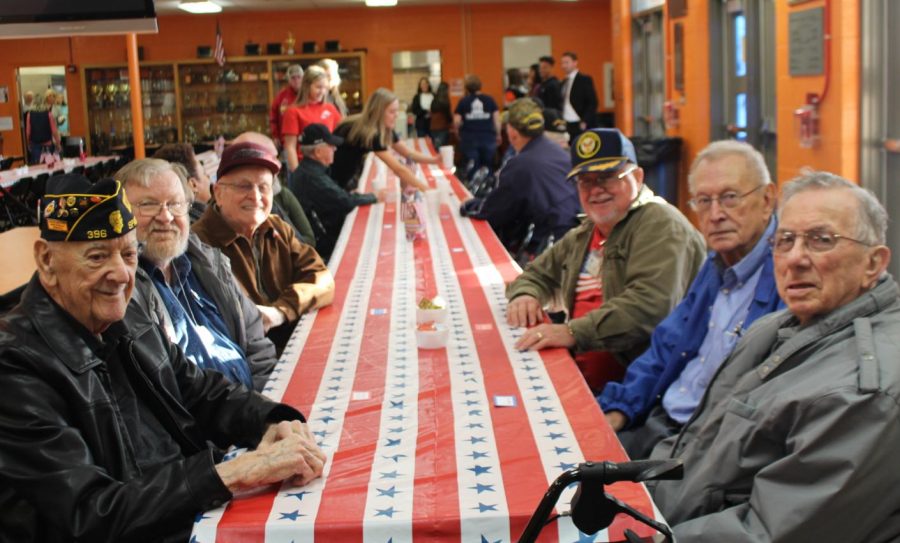 The FCA (Fellowship of Christian Athletes) had a Veterans' Breakfast on Nov. 8. There were quite a lot of vets who came out. There was a large number of older vets from the Manor. There were other veterans there as well. Something that was noticed, there is a major Navy and Marine presence in Chester, with a few Army and Air Force vets sprinkled in. However, at least at the breakfast, there was no one from the Coast Guard. I took the time to sit down with some veterans and write the stories.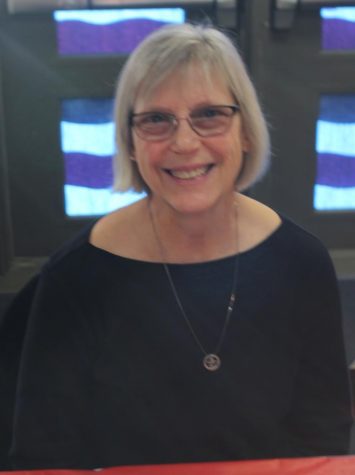 Maureen Liefer is a retired Navy nurse. Her total nursing time for her life is 43 years, of which about 20 1/2 of them are with the Navy between active duty and reserves. She enlisted at the age of 32 in November of 1987. For most, if not all of her service, she served at Camp Lejeune, N.C. Camp Lejeune was a Naval Hospital. For the duration of her service, she remained state-side. The rank she held when she retired from the service was O5.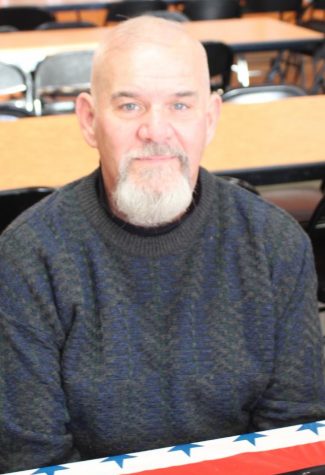 Steve Keim was a former Marine. He enlisted when he was 18 for 6 years of service. However, he had to leave early from his duty station at CINCLANT fleet HQ in Norfolk, Va., due to injury. During his time in the service, he had several different duty station locations. He came home in February of 1978.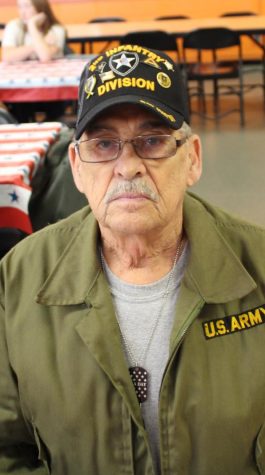 Joel McDaniels, whose grandson attends Chester High School, is a retired Army veteran. While stationed stateside,  he was with the 2nd Infantry Division, 94th Artillery Group, Missile Defense Command. He was stationed in Germany for a time. During his time in Germany, he was a part of the 7th Army. He enlisted when he was 17 and served from 1961-1964. The rank he held when he left was SP4.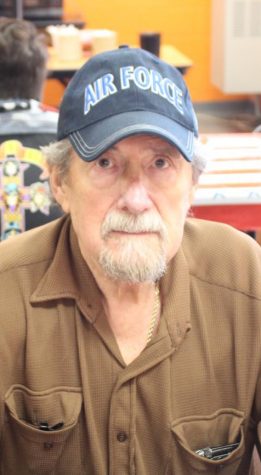 James Smith is a former Air Force aircraft maintenance crewman. He enlisted when he was 19 and served for four years. His service began in 1962. For the entirety of his service, he remained state-side. He was stationed in Mt. Clemmons, Mich. At the time of his retirement, he held the rank of Airman 2nd Class.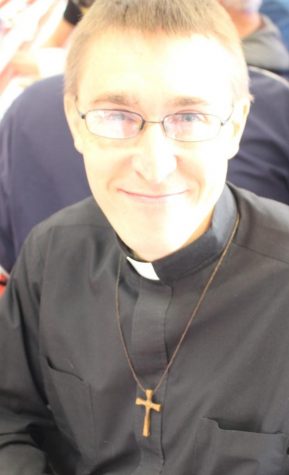 Pastor Justin Massey of St. John's Church is a former Army engineer. He enlisted at 17 when he joined the Illinois National Guard. He went into basic training in June 1997. He was deployed three times to Iraq. During his second deployment, he served with the 1st Cavalry Division, 2nd Brigade Combat Team, Echo Company. When he left the service, he held the rank of Captain.