CHS Dance Team Advances to State Finals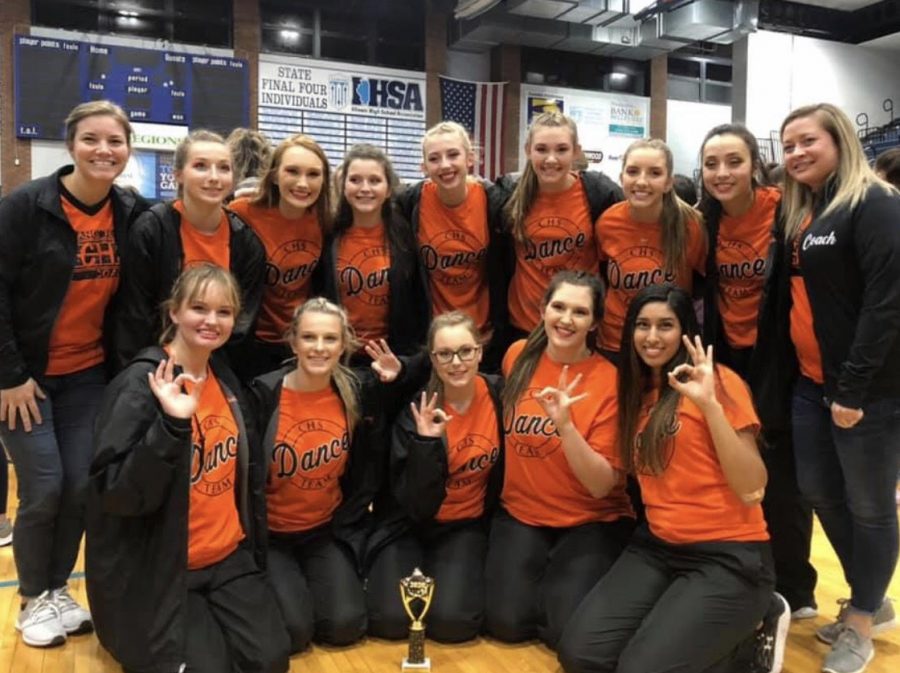 The Chester High School Dance Team competed at its first competition on Jan. 4 at Belleville East High School in Belleville. From the competition, the team was able to qualify for the IDTA (Illinois Drill Team Association) State Finals competition and received third place in the single A pom dance category.
This year is the third year that the dance team is competing, with the most recent year being 2017. After a lot of hard work and countless hours of practice, the team has worked hard and were ecstatic qualification and trophy.
The IDTA State Finals competition will take place on Saturday, Feb. 15, in Springfield. The team will compete at more competitions until then, and the times and locations are stated below:
January 11th: Marion Illinois
January 25th: Effingham Illinois, IHSA Sectionals
February 8th: Highland Illinois
February 15th: Springfield Illinois, IDTA State