South Granted Prestigious Award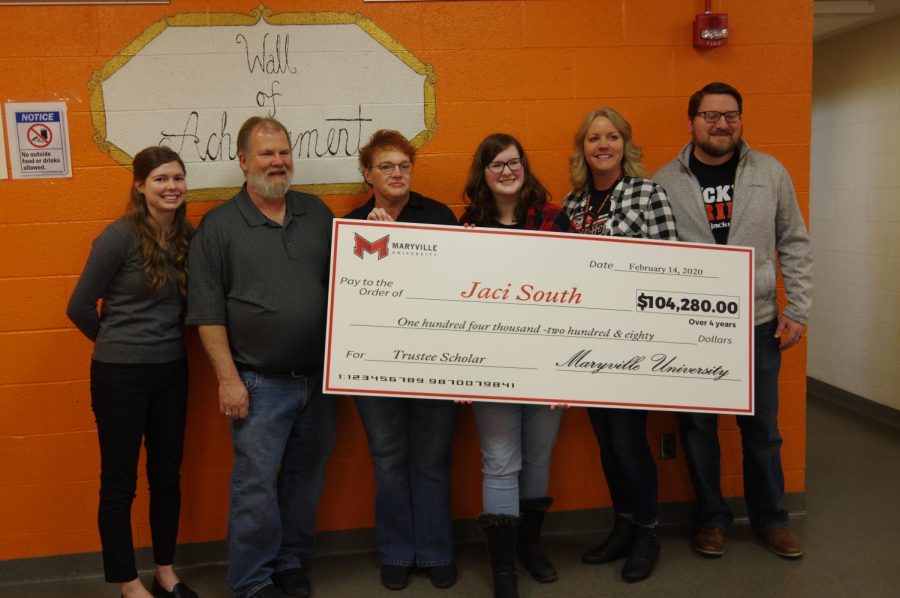 This morning, Jaci South was presented the Trustee Scholarship by Maryville University. This scholarship is awarded to 5 students, narrowed down from an applicant pool of 600. The scholarship covers the full tuition at Maryville for 4 years, valued at over 100,000 dollars.
While Jaci has not decided on a university yet, she says that she loves Maryville. "I really fell in love with the campus and the general atmosphere of Maryville. I feel like our values really align in terms of education," she told The Sting. Jaci plans to study Computer Science after high school and go into programming.