Sting Wins Blue Banner Award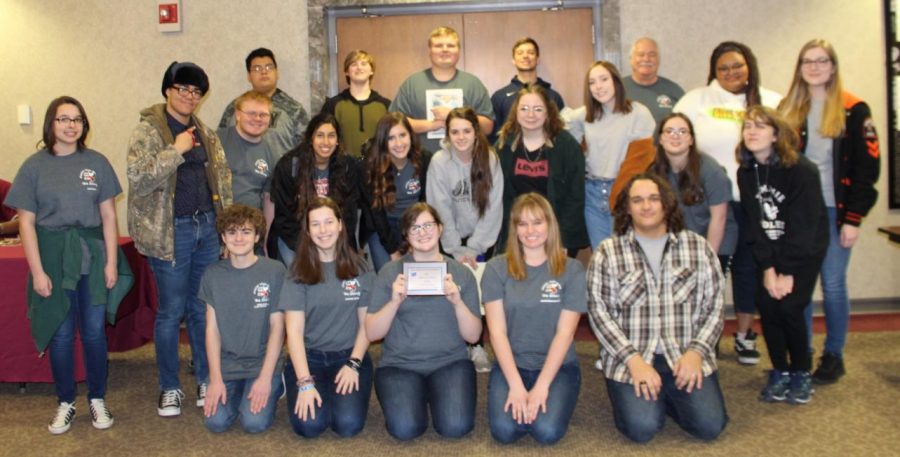 The Chester High School Sting won the Blue Banner Award at the Southern Illinois School Press Association on Feb. 26.
It is the sixth straight time Chester High School has won the top prize, and the second straight award in the digital press competition.
At the SISPA winter conference, Sting staffers won ten awards, including five firsts. In the Best Story contest, Chris Schwier won first for a feature, Jaci South won first for a humorous column and Andy Bryant won first for multi-media story package. Brayden Ridings won third for a feature; Wes Carpenter won third for a review; Jaci South, Ryn Petrowske and Jenna Bierman won second for a collective multi-media story; Kayla Bert won second for a feature photo; and Mallary Vasquez won third for an editorial.
In the on-site contest, Kerringtyn Malley won first for cartooning and Jaci South won first for copy editing. Alyssa Place won second for infographics design, and Ryn Petrowske and Kayla Bert won second for yearbook theme development.