Williams Signs With Cavaliers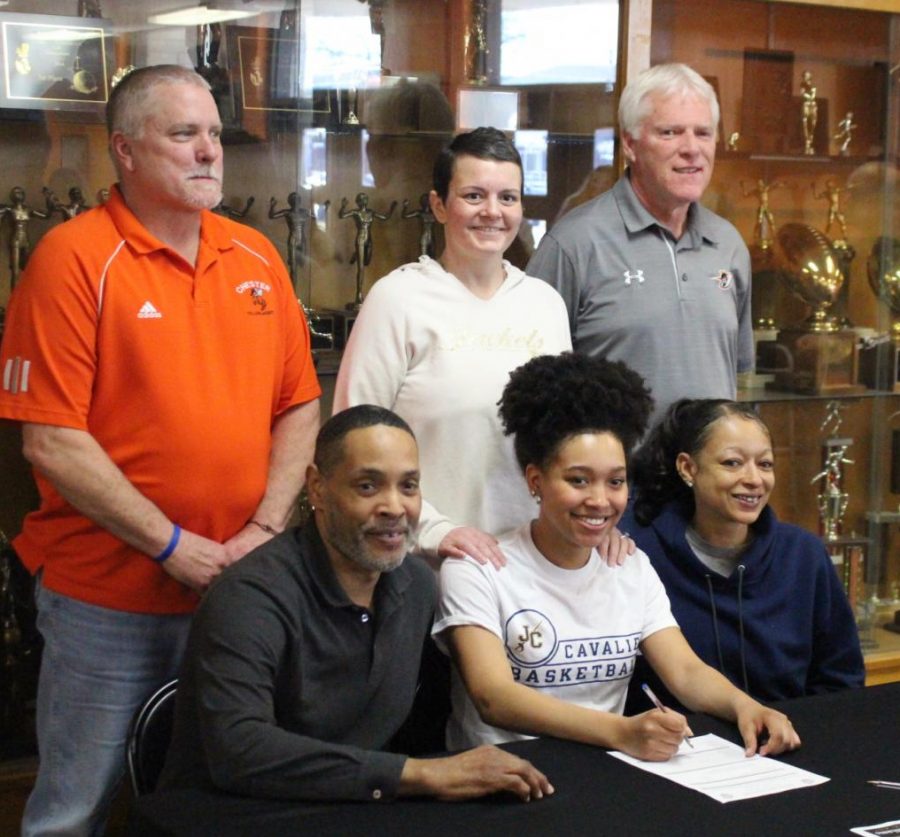 Chester Yellow Jacket All-Stater Destiny Williams has signed a letter of intent to play basketball for the Johnson County Community College Cavaliers in Overland Park, Kans.
Williams, a special mention on the Illinois Basketball Coaches Association All-State team, was flanked by her parents, Ron and Amy Williams. Destiny Williams was a four-year starter for the Lady Jackets, who had its most successful campaign in 2019-20, finishing 26-6. Williams set the school scoring record with 1,821 points.
Johnson County is a two-time D-11 national champion. The Cavaliers are currently ranked 7th in the nation among D-11 schools and will be playing in the region title game this weekend.