Sonic the Movie With the Boys Review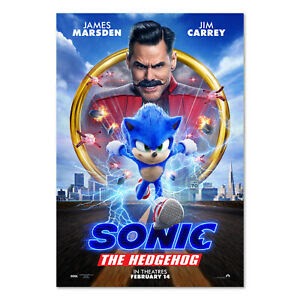 The Sonic the Hedgehog movie was, to say the least, life changing for me and the boys. The movie did in fact have Sonic in it because I saw him, and he did the floss twice which made me and the boys really happy. The Sonic movie might one day be the second Shrek because it was so good. I'm going to buy this on hologram glasses in the future and show it to my kids some day.
In all seriousness, this movie had no right being as good as it was due to the fact that me and the boys went to go see it ironically. Everyone expected Jim Carrey to "Carry" the movie; he did a good job, but the movie held on it's own.
Sonic was a fun character and you could connect to his problems and he had a nice character arc. Jim Carrey (Doctor Eggman) was the best actor in the movie. He was the funniest, and there is nothing that I could say about him that was bad. He did so well as Dr. Eggman. James Marsden as "Donut Lord" was a kind of role model for Sonic and became Sonic's best friend. It was a heartwarming scene when Sonic tells the Donut Lord that he crossed "make a friend" off the bucket list and had me and the boys in tears.
The movie ended in a cliffhanger so they may make a Sonic 2 movie and you can be sure that the Movie Council (me and the boys) will be there to see it.