My Goodbye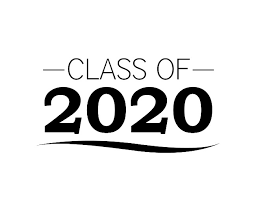 I had always planned to write this, just not this soon. As many know, today, Governor J. B. Pritzker announced something that we all felt was coming, but hoped would never happen. Yes, I am a junior but this isn't about me. This is about the seniors who do net get to finish out their final year at Chester High School.
For the seniors in band and choir, today, April 17, 2020, was supposed to be their final contest at Nashville High School. Their final one, but it was taken away from them, due to the Covid-19 pandemic. I am devastated for my friends who do not get this final experience that we have been talking about all year. This class has taken so many hits, I could have never imagined that something else would be thrown their way. Through all the struggles, they kept pushing through. Now, they don't even get their last few months or weeks at CHS. While some younger people may say that they "Don't like school and can't wait to graduate," this is affecting the class of 2020 more than anyone can know.
Baseball and Softball players do not get their final games. Seniors in track don't get their final meets. Seniors don't get their college signing day. All year I've heard people say, "I can't wait to graduate!" I understand the longing for something new, I cannot describe some of the pain they are facing, knowing they do not get the final days with their classmates and teachers that they never knew they'd loose 3 years ago. I do not know if I will get a formal goodbye from some of my closest friends, since it is believed that social distancing may last until 2021. This may be all I have.
I cannot believe I won't pass people in the hallways and watch them be the people they truly are. From leaving the parking lot everyday hearing horns, to musical practice after school with some amazing people, I can't believe that I may not get a goodbye.
I know this sounds selfish, a lot of people want to say goodbye, so I am hoping that this is a way for a lot of us to say goodbye to our seniors. I hope that we will get to send them off with the graduation ceremony that they so deeply deserve. They all have different plans, from college, to the armed forces, to going straight into the workforce, each plan is unique. Like I said at the beginning, I always planned on writing this, just not so soon. Please if you get the chance, go to the football field and be there when they turn on the lights every Friday night for 20 minutes in support of the class of 2020. If you are a family member to a senior, give them a hug (while following appropriate rules of social distancing) and tell them that you support them. They need it more than ever. They are going through a lot.
To our senior Sting staff members, we will miss you all.
Again, I am devastated that this is happening all over the world. We love you all. You are all in our hearts!
Love,
The CHS Sting Staff<3