Chester Schools Phasing In In-Person Classes
Starting School Remote, But On-Site Attendance Will Be Part Of First Week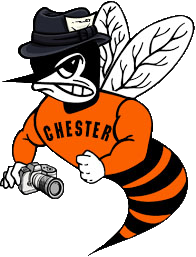 The Chester CUSD Board of Education met on Friday, July 31, to act on plans for the start of the 2020-21 school year.
The board did approve starting the school year primarily with Remote Learning, allowing for staff and small groups of students to participate on-site.
"We will regularly monitor our situation and look for opportunities to increase on-site attendance as the start of the school year progresses. Your building administrators will follow up with further details next week," Superintendent Brian Pasero said.
The district had intended to open with a hybrid plan using remote and in-school learning. Due to a recent increase in COVID-19 cases in Randolph County, the board reassessed those plans.
Both school buildings also have issues with air conditioning, which are being addressed. That situation was also a factor in starting school with remote learning.
Teachers will return to work Aug. 12-14 for remote learning planning days (12 and 14) and an institute day (13). Classes will begin Aug. 17.  Students will be attending classes during the first week to familiarize themselves with the remote process.
"We are working on a schedule to get ALL students into the school to go through their schedules, meet their teachers and get instruction on remote learning the first week of attendance," said Melissa Meyer, high school principal. "Your building Principal will complete the schedule next week and get the information to the parents as soon as possible. There will be the opportunity for students to come into their respective buildings more throughout the remote learning time, which we hope will be short. Once the buildings are fully operational, we will began bring the students in by their groups and hopefully sooner than later we can move into full schedules. We want the students back into the classrooms. We want the students back on the fields/courts. We will do whatever we need to do to make this happen safely."