Class Of 2020 Graduation Very Personal
The Chester High School held its graduation ceremony Aug. 2, although it was not the event the Class of 2020 envisioned when their senior year began 11 1/2 months ago.
The ceremony took nearly five hours to complete, but the individual students and their families only had to attend brief segments of the event. Students were assigned times for their presentations and each could bring up to eight family members and friends. Each person had his or her temperature checked and pictures were taken of the graduates in their caps and gowns. A podium was set up on the floor of Colbert Gym and, after family members took their places on the gym floor, the student descended the stairs and climbed the podium where each one literally picked up his or her diploma from a table. The student posed for pictures, then left the stage. Principal Melissa Meyer gave each student an individualized poster. The posters had hung from the football field fence since onsite classes ended last spring. Music trophies were also given out. Also participating in the ceremony were Superintendent Brian Pasero and Assistant Principal Jeremy Blechle. A taped rendition of "Pomp and Circumstance" played on a loop throughout the afternoon.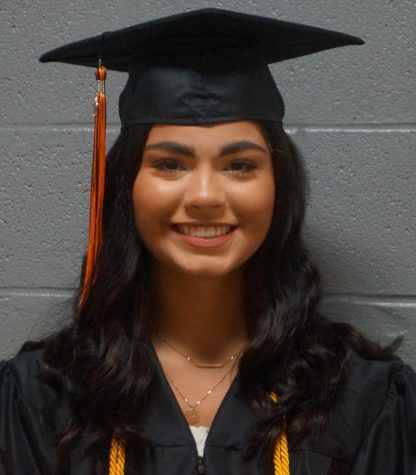 Co-valedictorians Jaci South and Amira Al-Jassim did deliver their commencement addresses, albeit their audiences were family members, friends and school personnel in attendance. Videos of the addresses are on the Sting website.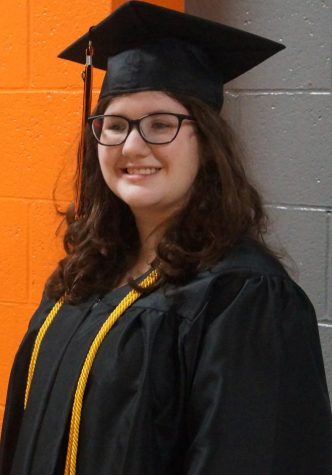 Salutatorians for the class are Addie Blechle, Ashtyn Jany, Alyssa Place, Lauryn Vasquez and Destiny Williams.