NHS Inducts New Members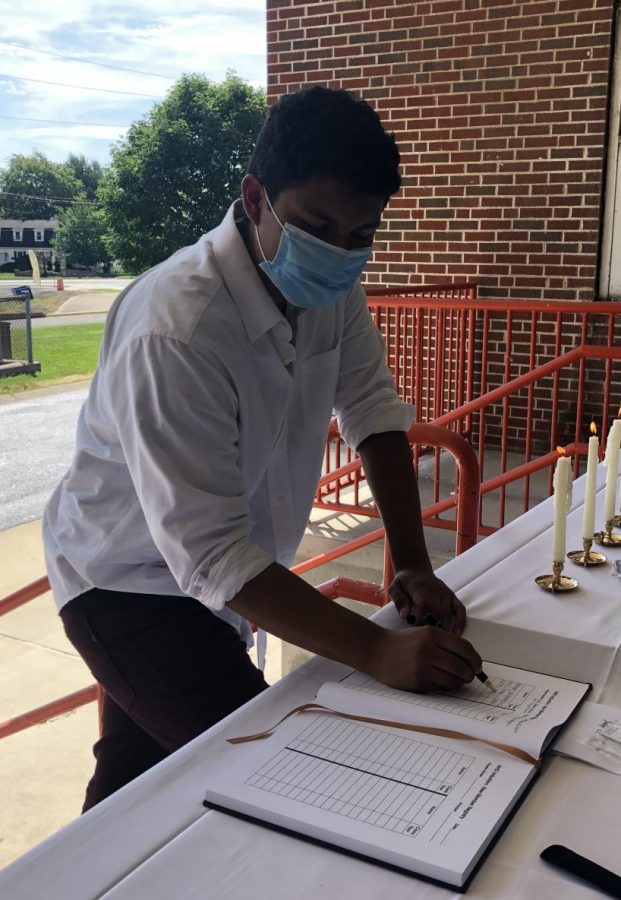 The induction of new members into the Chester High School National Honor Society (NHS) was one of many events postponed by last spring's COVID-19 school closures. The event was finally held July 22 with a drive-up ceremony outside the school.
New inductees signed a register and received materials. Rather than a group induction, inductees arrived individually for the ceremony. Advisers Mrs. Durbin and Mrs. Hankins oversaw the event.
Inducted from the class of 2020 were Maeghan Fuller, Cordy Stirnaman, Jocelyn Landeros, Trinity Brown and Maddie Hasemeyer. Inducted from the Class of 2021 were Juliette Abernathy, Jarrett James, Matt Renfroe, Lauren Soellner, William Sorto and Ariel Throop.
Inducted from the Class of 2022 were Abbigail Bollmann, Camille Schroeder and Alyssa Seymour.