Chester Girls Continue Winning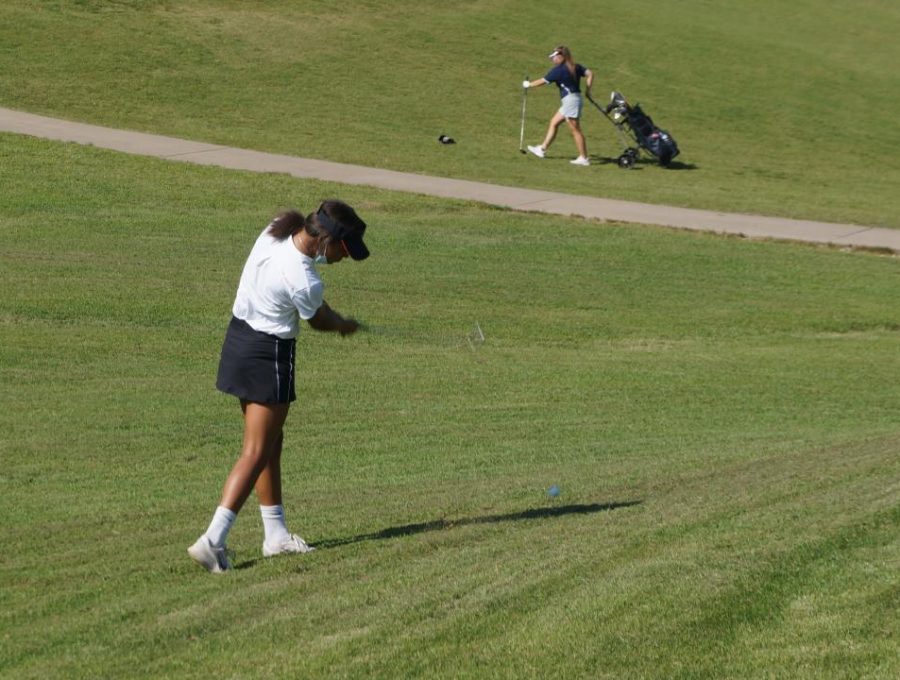 The Chester Girls' Golf Team beat Valmeyer and Marissa-Coulterville on Sept. 1.
Chester shot a 223 and Valmeyer 260.
Camryn Luthy led the Lady Jackets with a 46 to capture medalist honors. Jazzi Meredith carded a 56, Paige Vasquez 59 and Aubrie Medford 61.
Luthy's 45 led to a triangular win over Sparta and Steeleville on Aug. 27.
Chester shot 203, with Steeleville 237 and Sparta 245.
Vasquez shot 46, Sam Eggemeyer 52 and Medideth 60.
The Lady Jackets won a triangular match at home Aug. 18 over Gibault and Steeleville. Chester had 219 strokes to 237 for Gibault and 238 for Steeleville.
Camryn Luthy led Chester with a 41. Sam Eggemeyer and Jazzi Meredith both shot 59. Aubrie Medford carded a 60.
Chester took second Aug. 25 against Trico and Marissa-Coulterville. Trico had a score of 196, Chester 207 and Marissa-Coulterville 255.
Luthy again earned medalist honors with a 45. Meredith and Paige Vasquez each shot 53 and Eggemeyer 56.
Chester lost to Zeigler-Royalton 191-211 on Aug. 20.
Luthy carded a 46, followed by Merideth 54, Eggemeyer 55 and Vasquez 56.