James Leads Chester To Invite Win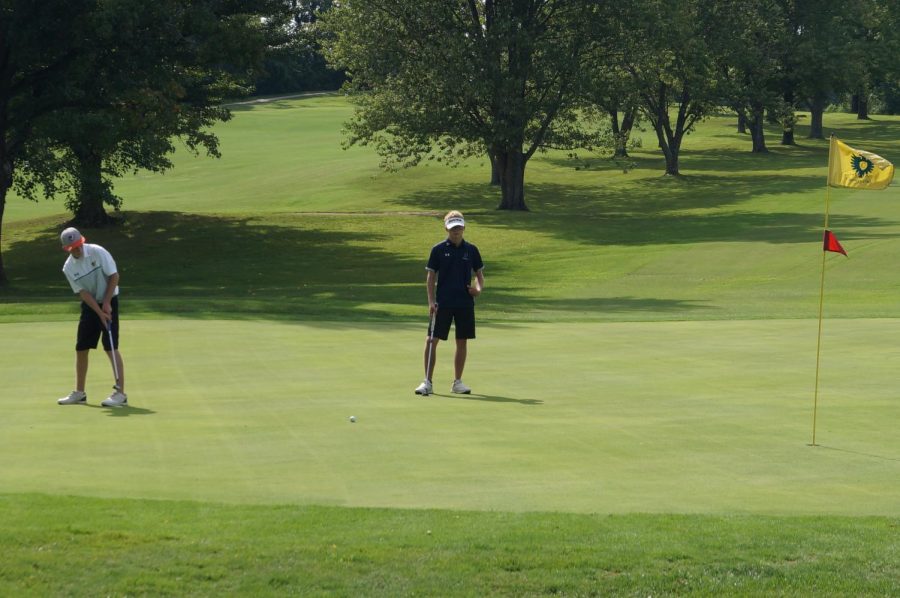 Chester Senior Jarrett James shot a four-under-par 68 Sept. 3 to lead the Yellow Jackets to the Chester Invitational title.
Three straight birdies on the front nine helped James capture medalist honors in the tournament. Senior Jaden Mott shot an 80 to capture third in the seven-team event. Kaden Freytag and Chance Mott both carded 90.
Chester won the tournament with a 328 team score. Marissa was ten strokes back at 338, followed by Steeleville, 346; Trico, 349; Sparta, 370; Zeigler-Royalton, 372; and New Athens, 410.
Chester beat Valmeyer 156-208 on Sept. 1. James, Jaden Mott, Kayden Freytag and Chance Mott each shot a 39.
Chester beat Freeeburg 171-189 on Aug. 38.
James was medalist with a 36. Jaden Mott carded a 42, Chance Mott 45 and Freytag 48.