James Places 5th In Sectional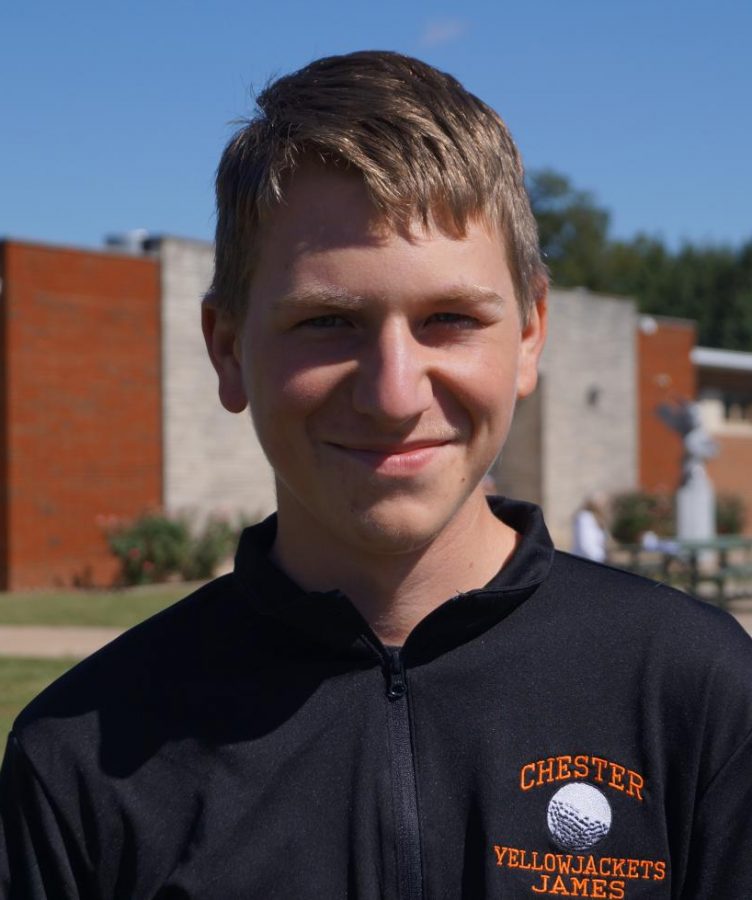 Chester High School Senior Jarrett James ended his high school career by placing fifth at the Zeigler-Royalton Sectional.
James shot a 75, which would have sent him to state for the third straight year. Due to Covid, however, there will no state tourney this year.
James advanced to the sectional after winning the regional title at the Waterloo Regional on Oct. 5.
James took first with a 74 and will advance to the Zeigler-Royalton Sectional on Oct. 13.
The victory was bittersweet for Chester, which came ten strokes short of advancing as a team. Chester shot a 367, ten strokes back of sectional qualifier Trico. Gibault won the regional and advanced with a team score of 338.
Senior Jaden Mott also narrowly missed advancing with a 92. He missed a ten-foot putt that would have placed him in the top four of individuals whose teams did not qualify for state.
Both team and individual finished would have advanced in non-COVID years. Traditionally, the top three teams advance to sectional and the top ten individuals from teams that do not qualify for state.
Clayton Andrews shot a 99 for Chester and Chance Mott a 102.
The regional titled paired with James' performance in the conference match. James successfully defended his Black Diamond Conference individual title Sept. 25 as the Chester team took second in the BDC tournament.
James led Chester with a three-over 74 at the Franklin County Country Club. Jaden Mott also earned all-conference honors by 80 and placing seventh. Chance Mott carded an 84 and Kaden Freytag shot 87.
The Chester team score 326, six strokes back of Carmi's winning score of 319.
The Chester girls placed tenth at the Gibault Regional with a team score of 482.
Freshman Camryn Luthy shot a 108 to place 30th. Lauren Soellner was 42nd with a 116. Paige Vasquez took 53rd with a 127. Aubrie Medford was 56th with a 131.
In conference, the girls placed seventh with a score of 437. Freshman Camryn Luthy earned all-conference honors with a score of 94, good for seventh overall.  Jazzi Merideth shot 110, Paige Vasquez 116 and Lauren Soellner 117.
The[ boys beat Red Bud 161-186 on Sept. 28. James shot a two-under-par 34 for medalist honors.
Jaden Mott carded a 39, Freytag 42 and Luke Miller 46.
On Sept. 24, Chester was second at a triangular.  Gibault won with a 156, Chester 168 and Red Bud 193.
James was co-medalist with a 38. Jaden Mott shot 42, Chance Mott 44 and Freytag 44.
The Chester girls beat Red Bud 214-236 on Sept. 28.
Luthy was medalist with a 44. Kailyn Absher shot 50, Merideth 54 and Sam Eggemeyer 56.