Chester Teams Third At Home Invite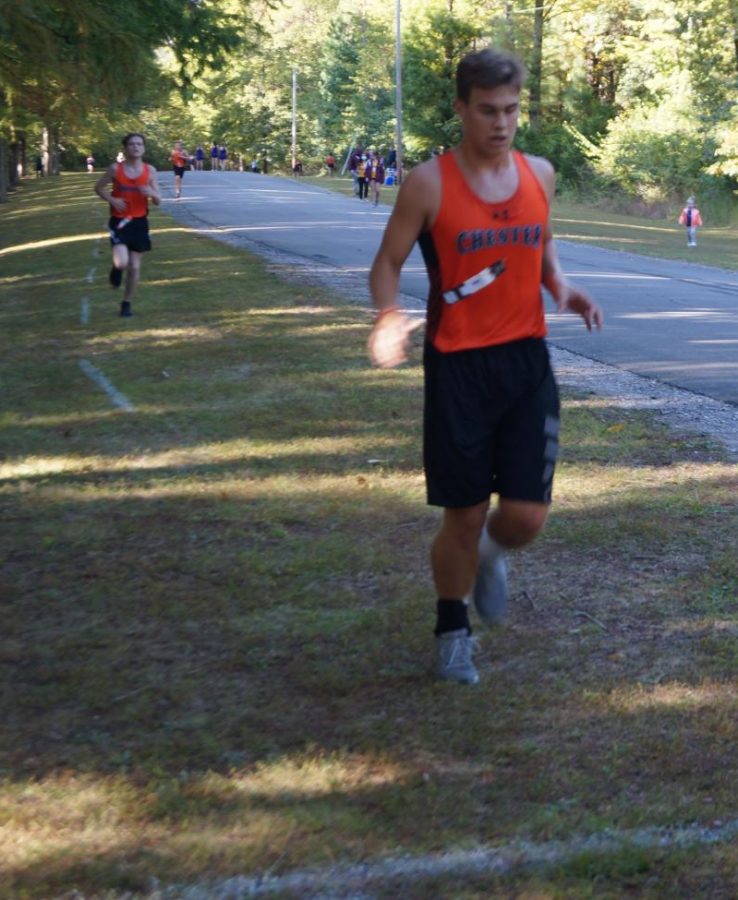 Both Chester teams finished third at the Chester Invitational Oct. 1.
In the boys' race, Red Bud won with 42 points, followed by Marissa 50, Chester 55 and Valmeyer 66.
Logan Gregory finished fourth in 19:19.
Jordan Hughes was ninth in 20:40 and Blake Farmer placed tenth in 20:44.
Trace Fricke was 15th in 22:11 and Jacob Handel 17th in 22:35.
Red Bud won the girls' race with 24 points. Marissa was second with 35 and Chester third with 69.
Josie Kattenbraker took ninth in 25:29. Madison Kribs was 12th in 26:02. Hannah Blechle finished 15th in 26:48. Amelia Shemonic was 16th in 29:11 and Josalyn Anaya placed 17th in 30:35.