Teams Run Last Home Meet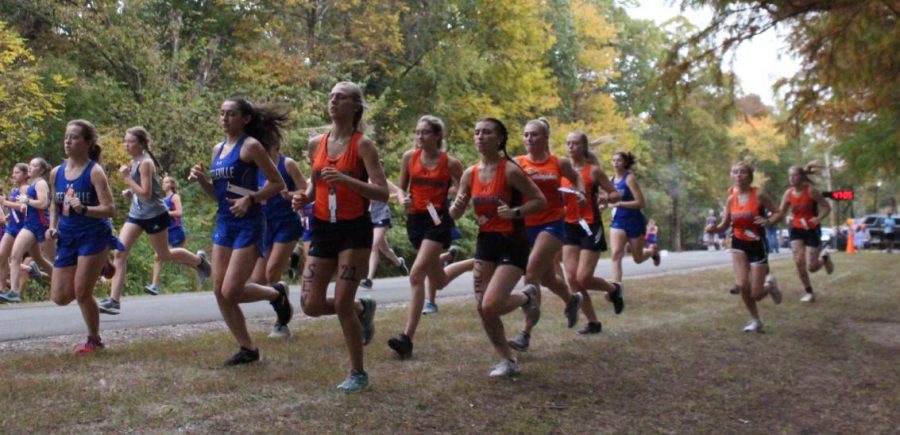 Both Chester teams finished their home competitions at the Chester Invitational II on Oct. 8.
In the boys' race, Steelville won with 17 points, followed by Mascoutah 58, Okawville 71 and Chester 99.
Logan Gregory finished 11th in 19:57.
Jordan Hughes was 15th in 21:18 and Jacon Handel 23rd in 22:53. Trace Fricke was 24th in 25:30 and Blake Huffman 26th in 24:14.
Okawville won the girls' race with 42 points. Mascoutah was second with 47 points, followed by Christ Our Rock with 48 points, Steeleville with 87 points and Chester with 121 points.
Josie Kattenbraker took 18th in 27:03. Hannah Blechle finished 21st in 28:18. Madison Kribs was 24th in 28:53, Amelia Shemonic was 28th in 30:13 and Josalyn Anaya placed 30th in 32:57.