A Message From a 2021 Senior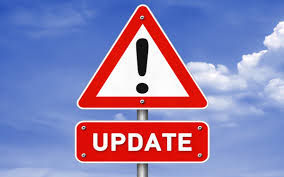 Ugh. Where can I even begin with this. This semester has been the roughest I have ever faced as a student. As I sit here writing this, I am finishing another day of online school, in my room, sitting at my computer. This year has been rough. I think that is one of the only ways to describe it. Rough. I long for things to be the way they used to be. Never in a million years did I think this is how I would spend a majority of the first semester of my senior year.
As I scroll through my phone I see pictures from "1 Year Ago Today…" or longer and wish I could go back to those moments. These years are supposed to be the best of our lives, or so we are told. I remember walking out of the gym our last day before we went remote. No one knew how long we would be out or what would happen. I walked out with my friends and jokingly said, "See you guys in two weeks!" hoping it would only be two weeks.
I feel that some things are important to write, while other things are not. This is one of those important things that I felt the need to write. With so much unknown, here is an update on me. I am 17, a senior at Chester High School, involved in as much as I can be, and worrying about what is next. I believe that I know where I would like to attend college in the upcoming school year. I am working like crazy to make my dream happen. With the ongoing pandemic, this is really hard.
Mental health issues are becoming more prominent for a majority of students right now. I remember writing "My Goodbye," which was my letter to the CHS Class of 2020 hoping that it would end sooner rather than later. Boy, did I hope. And, boy did that not come true. I find myself thinking more and more, "Why me?" and "Why us, why now?" But every time, I have to resolve myself knowing that it is not just me in this situation. I am not alone. No matter how often I think I am. I think of all the things that should be happening now, basketball games, football season should be winding down, musical rehearsals should be beginning, and clubs should be in full bloom. Homecoming should have happened 2 months ago. So much should have already happened. It is said that it will be pushed back into the second semester, but no one truly knows what will happen.
I cannot believe that I am where I am today. I remember going into the summer hoping to take the SAT/ACT and touring colleges, planning the next step anyway. I was lucky enough to be able to take these tests and tour, but I know some students that were not so lucky. While my heart still does go out to last years seniors and I am NOT trying to start an argument on who had it worse, I just feel that the two years cannot be compared. We are all going through so much right now. So much unknown and so much worry has come over us.
While in my heart I want to see my classmates play sports, have signing days, and excel in classes (while in person), I know that it is not flexible right now. I so dearly want these things to happen, I also want everyone to stay safe. I know that online learning is the best option we have right now. I am also, in no way trying to make this political either. I believe what I believe, and so does everyone else.
I just do not know what to think at this point. I know that I want to be in school, but I also want my family to stay healthy. I know that I am tired of online learning. I have my high moments, where I am happy and kind of enjoy this. But, the majority of the time I struggle. Online learning is hard. This is hard. Nothing right now is easy. I don't think it will be for awhile. When I was told that our remote time was extended, I wanted to cry. I did cry. I want a normal senior year so much, I just wish there was an undo button to fix everything, make everything normal again. But I feel that we will have to find a new normal.
I know it is hard to talk about mental health, especially to a crowd of people, but it is very important. It is okay to be mad and to be upset. It is okay to be angry. It is absolutely okay to ask for help. Please if you need it, ask for help. I miss the regularity of what used to be everyday life. I'm sure a lot of people do too.
On this week of Thanksgiving, I am thankful that I am healthy and sitting here today. I am thankful for my family and friends and that they are safe. I hope the best to you all. I hope that everything going on will come to an end. I hope that everyone stays safe and happy and healthy.
To my fellow seniors, I feel your pain, we are all going through this together. Please, if you are a parent of a member of the Class of 2021, give them a hug. Let them know that you are there, we need encouragement now more than ever. It is getting harder and harder to find motivation to do regular everyday tasks. We need an encouragement boost. Our senior year has not been like any other. We have missed out on so much this semester, and we still do not know what is to come. We are questioning everything. We just want everything to go back to normal. It is rough right now, we need that support, that love.
Let me leave you with this, "God, grant me the serenity to accept the things I cannot change, courage to change the things I can, and wisdom to know the difference." The Serenity Prayer has been in the back of my mind since this has started. I hope it sticks with you as you read this. Class of 2021, we've got this. No matter what it seems like now, it will work itself out in the end. I know it will. We are a family. We can do it! I know we can!
-Melody Colonel, Senior, Class of 2021
CHS Sting Editor