Shrek Auditions Pt. 2!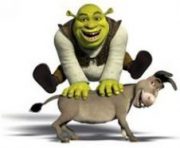 There will be open auditions for Shrek the Musical! on Wednesday. Feb. 24.
Shrek was the scheduled musical for last year, but due to the COVID-19 virus the musical has been rescheduled multiple times. The scheduled dates now are April 29, 30, May 1, 2, 7, 8, and 9.
If you have any questions, please contact Mrs. Coop.