Volleyball, Football Games Stream Live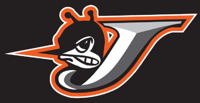 Live Feed for Chester Football and Volleyball Games:
https://docs.google.com/presentation/d/1_jgactVE3i7yJI8gTHJJLQHpLBGac_PDuwZAy0-rt0M/preview?slide=id.gbb6890f80b_0_1
This link accesses streaming links to all Chester opponents, including the CHS link. Just save this document electronically in a place that is easy to access. All you have to do is hover over and click on the logo. You will then be directed to their streaming page. Keep in mind many of the schools are using the NFHS streaming network and a small subscription fee is required. After the subscription is paid you will have access to many NFHS events. The annual fee is $69.99; the monthly fee $10.99.
The link for the April 23 Chester-Christopher football game is:
https://www.nfhsnetwork.com/events/chester-high-school-chester-il/gamd13a24bfaf
The link for the April 22 Chester-Trico Volleyball game:
https://www.nfhsnetwork.com/events/chester-high-school-chester-il/gamd4c7ec89ea