Make A Teacher Kiss A Goat
National FFA Week starts next week Feb. 22-25. Also returning will be the "Kissing the Goat" fundraiser which will happen during Thursday's FFA games. Game sign-ups will be during lunch. Jars will be outside each teacher's room and students can place money into the jar of who they want to kiss the goat.
Will Mrs. Hammel be a two-time "Winner"?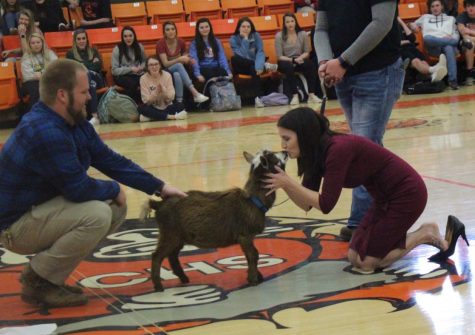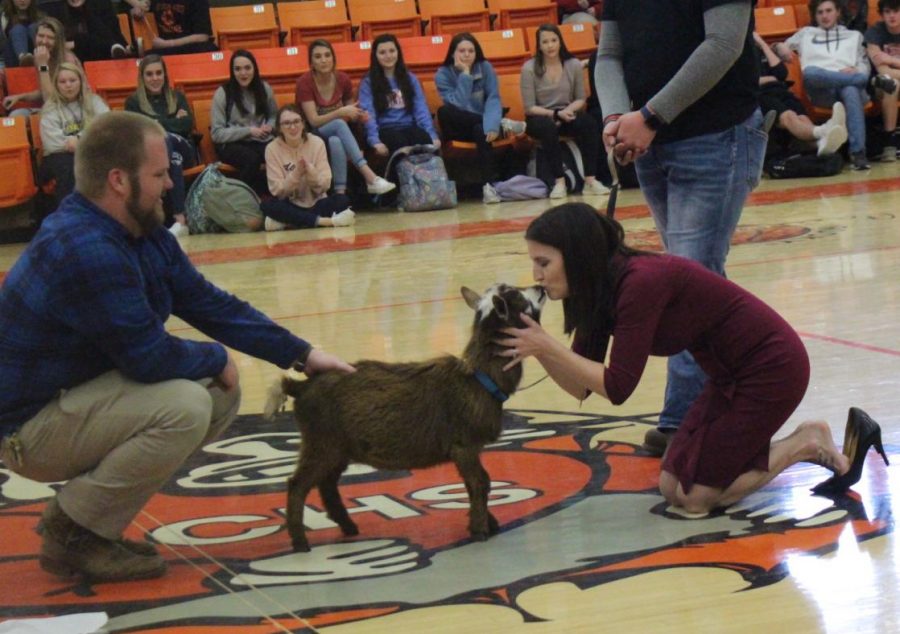 Here are the remaining 2021 FFA's Dress Up Days:
Wednesday – Flannel Day
Thursday – Class Color and Game Day
Games will include dodge ball, bale toss and kiss the goat.
Here are the class colors:
Freshmen: Blue
Sophomores: Red
Juniors: Purple
Seniors: Yellow
It seems even with the pandemic, FFA strives to give CHS a deserving FFA Week. Good luck, and for more information, contact Miss Millburg in room 116.
Highlights from Hat Day.
Highlights from Pajama Day.