Chester Falls To Du Quoin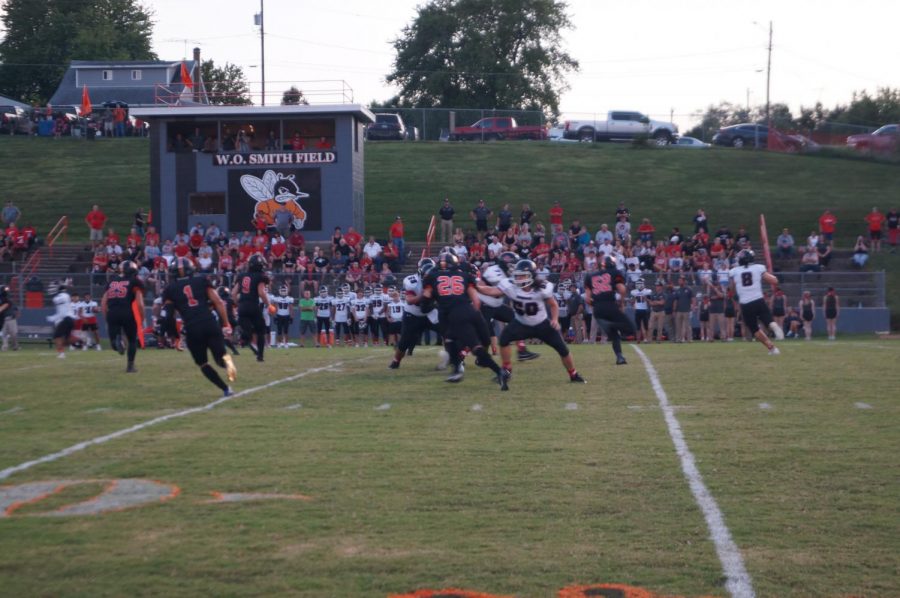 Chester opened its season with an 18-7 loss to Du Quoin.
Chester's only touchdown came in the fourth quarter when Jordan Merideth scored on a 3-yard run. Jared Landeros kicked the extra point.
Merideth gained 55 yards on eight carries. He caught five passes for 60 yards. Merideth also registered 9.5 tackles, including 1.5 tackles for losses.
Freddie Alvarez gained 58 yards rushing. Dylan Kelkhoff gained 13 yards on seven carries and Aiden Jany ran five times for 15 yards.
Isaac Jany made a 33-yard reception and Aidan Kennon caught one pass for two yards.
Ethan Stumpe completed seven passes in 18 attempts for 94 yards.
Jacob Cowell led Chester with 13 tackles.
Koby Jany recovered a fumble.