CHS Full Of Monkey Mart Moguls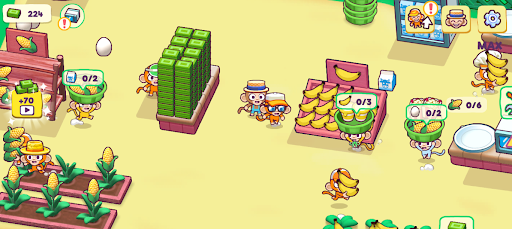 To many people, Monkey Mart is just a game, but to CHS, Monkey Mart is a lifestyle.
Everywhere you go in the school, someone is playing Monkey Mart on their phone or computer. By now, everybody should know what Monkey Mart is. If you don't know, it is a game where you start off controlling a monkey character in his quest to create a popular supermarket. You plant different fruits and vegetables, go from station to station putting your products on the shelves for sale, and collect your money at the cashier's desk. You can upgrade your character, unlock new work stations, and recruit workers to help you run your store. Once your supermarket gets big enough, you can unlock a food truck, and open a second supermarket.
I'm sure this game will start to become less popular and die down in a couple of weeks, but for now it is enjoyed by many of the CHS students. To any teachers or admin reading this article, please do not block Monkey Mart.