FFA Chapter Competes In Speech Contest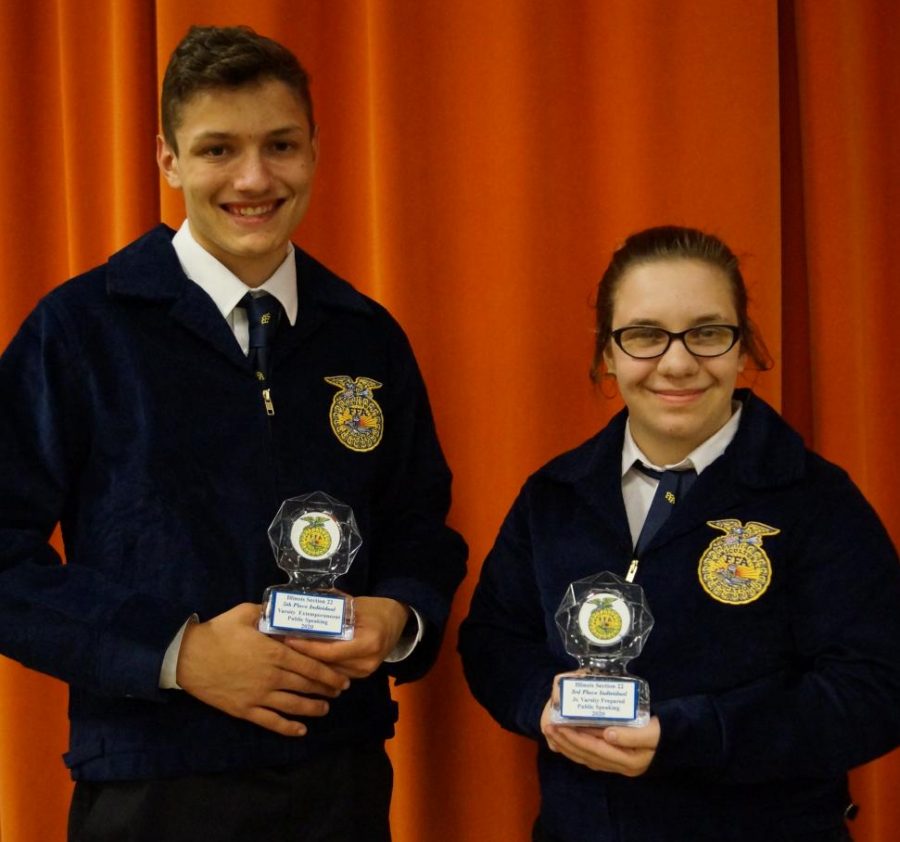 The Chester FFA went to Marissa for the Section 22 Public Speaking Contest.
Blake Huffman got 5th place in Varsity extemporaneous public speaking.
Deborah Wills got 3rd Junior Varsity in prepared public speaking.
Mr. Meltzer was judging Creed speaking.
The Chester chapter will be observing FFA Week Feb. 24-28.