Swing Choir Presents Virtual Christmas Program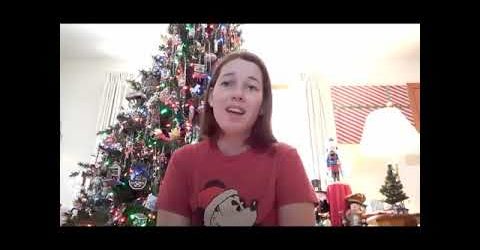 With all that is going on this school year, the CHS Music Department is trying to find new ways to reach an audience in 2021. Going on a year since their last in person performance, Mr. Colonel and the Swing Choir teamed up to make a virtual showcase as a replacement for their regular "Sounds of the Seasons" concert.
Mr. Colonel asked that as many students as possible send in a video of them singing their favorite holiday song. He and a member of the choir, Melody Colonel worked hard to have the video complete by Christmas Day.
The video features 8 CHS students, all in the show choir. With a varity of songs performed, Mr. Colonel was happy with the final product and the video was released on Christmas Day.
"I am looking forward to the day when we can welcome a packed gym back to live performances, but until then, the CHS Music Department would like to wish you all a very Merry Christmas and a happy and healthy new year 2021!" Mr. Colonel said.