Business Management Videos Product Promotions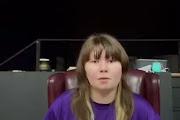 This past month, Mrs. Durbin's Business Management class has been working hard on making their own business for their final project of the year. The students all had really good ideas, but I think that our group had the most fun for sure.
We worked in a group with Lydia Smith and had the brilliant idea to make our business about handicapped products. The name of our company went as Handicapped Inc. We revolved around making fancy wheelchairs to have the handicapped society roll around in style!
We recently finished filming and editing our video for the project, which you can view below. This, by far, has been the best project that I have ever worked on, and our group made it even better! This has made very memorable moments and we are blessed to have had this opportunity!