Schooling Delta Kappa About Phones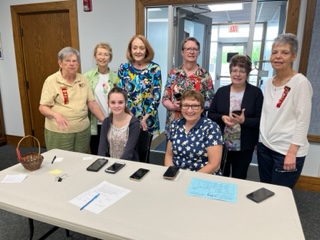 Southern LaChance and Mrs. Boyd presented a cell phone troubleshooting session with the members of the Beta Delta Chapter of Delta Kappa Gamma, a women's Education Society at the Chester Public Library May 6th.
Southern presented on the Android phones and Mrs. Boyd presented on iPhones. They both took specific questions from the members. After the meeting, many mentioned that this was a presentation that they would like to have again.